Publié le: 17-03-2021
ID Annonce: 41284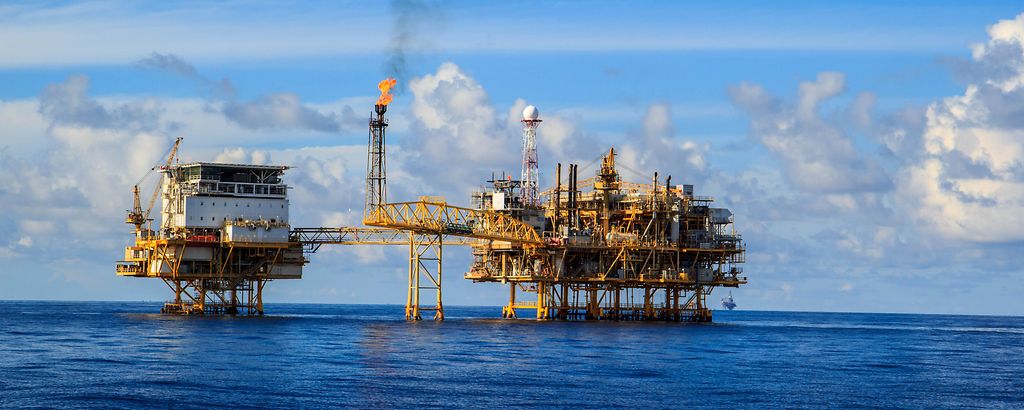 Détails
Job Description :
Ensures the instru­men­ta­tion equip­ment is main­tai­ned and in a safe working condi­tion, opera­ted within the design parameters.
Be able to solve instru­men­ta­tion problems and handle the troubleshooting.
Must be quality conscious and deli­ver tech­ni­cally sound results without incident.
Responsibilities :
Before inter­ven­tion, controls the quality, quan­tity and loca­tion of spare parts recei­ved on board. Must refer to Instrument Supervisor if any problem arises with spare parts (quality, quan­tity, etc.).
Before inter­ven­tion, prepares the tools, speci­fic tools, mate­rials, reco­ve­red the work proce­dure and Permit to Work from Instrument Supervisor.
Before the inter­ven­tion, discusses with Instrument Supervisor about the acti­vity in terms of safety, main­te­nance tasks, spare parts, tech­ni­cians, execu­tion time. If it is requi­red, the Instrumentation Technician must ask expla­na­tion, details or infor­ma­tion to Instrument Supervisor to avoid any misunderstanding.
Before the inter­ven­tion, reads and follows the main­te­nance proce­dures that relate to the job. Explain the acti­vity to his/her shift (Tools Box meeting).
During the inter­ven­tion, assures that the main­te­nance tasks mentio­ned in the main­te­nance proce­dure are perfor­med on right way by the Instrumentation shift.
During the inter­ven­tion, be capable to high­light any anomaly, failure, devia­tion and report directly to his/her Supervisor.
After inter­ven­tion, assures all the tasks have been well performed.
After inter­ven­tion, controls all the instru­men­ta­tion elements have been well reassembled.
After inter­ven­tion, in coor­di­na­tion with Production Department and Maintenance Supervisors (M/E), parti­ci­pates to restart the equip­ment or installation.
Participates at the commis­sio­ning of the new or modi­fied installation.
Be able to esta­blish a clear diag­nos­tic on site, to report to his/her Supervisor and set up a correc­tive action.
Participates in the failure root cause inves­ti­ga­tion of equipment.
Develops and nurtures a culture of conti­nuous impro­ve­ment within the Instrumentation Department.
Participates in a coor­di­na­ted Nationalisation and on the job trai­ning program.
Requirements – Qualification and Skill :
Instrumentation Technician certificate.
Minimum 8 years' expe­rience in Oil & Gas.
Proving expe­rience on main­te­nance of Instrumentation equip­ment as : Regulation system/ pneu­ma­tic system/ cali­bra­tion of instru­ment device (mete­ring system, flow regu­la­tor, tempe­ra­ture, pres­sure, level, Fire & Gas detec­tor, Smoke detec­tor, PAGA)/ Interface Regulation/ ICSS/ PLC (IO cards, bus com, PCU)/ Valve & Actuator technologies/ HIPPS/ Safety logic diagram/ Inhibition procedure/ NAVAIDS/ Telecommunication.
Recognised expert : Installation, test, and repair Fire and Gas detec­tion and Smoke Alarm systems, valves (SDV, ESDV, BDV, etc.).
Test, trou­ble­shoot and main­tain pneu­ma­tic process produc­tion safety systems and control devices.
Must be fully competent in the appli­ca­tion and use of instru­men­ta­tion device such as : Voltmeter, Amperemeter, Calculator, DC Generator, Current Generator, Hand Tube Bender.
Dismantle, reas­semble, cali­brate and test an Instrument device in func­tion of the Process Parameter.
Skills to work with CMMS Maximo and MS office.
Physical apti­tude to work on offshore environment.
Excellent command of the English language.
OGUK Medical, OPITO Survival, COMPEX 1–4, MIST.