Publié le: 2021-09-22
ID Annonce: 31954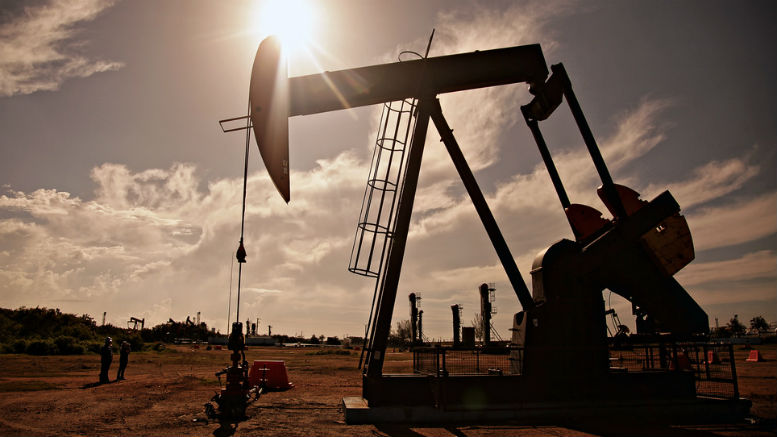 Details
Job Description :
A well-known International Company, is currently sear­ching for an expe­rien­ced Production Maintenance Superintendent to over­see the Production Maintenance Department of their faci­lity and field. As well as to main­tain the assets in a safe and reliable manner to meet the requi­re­ments of the produc­tion group.
The main­te­nance acti­vi­ties will be asso­cia­ted to the support services for the follo­wing ; faci­lity oil produc­tion equip­ment, water dispo­sal, field surface equip­ment, mobile equip­ment, camps and buil­dings and light vehicles. The main­te­nance crew is compri­sed of a plan­ner, mecha­nics, elec­tri­cians, instru­men­ta­tion, welding, carpen­try, air condi­tio­ning and clea­ning staff for these assets. They are to plan and coor­di­nate the work that may be deemed neces­sary in order that the equip­ment operates in a safe, effi­cient and cost effec­tive manner. This posi­tion is also respon­sible for coor­di­na­ting contrac­tors acti­vi­ties when new construc­tion or repairs are taking place.
Responsibilities :
Production Maintenance Superintendent is requi­red to have the neces­sary skill set to direct and super­vise this multi-disci­pli­ned main­te­nance crew. Oversee the acti­vi­ties of approxi­ma­tely 20 Cuban natio­nal positions.
Conduct daily morning meeting to coor­di­nate main­te­nance and chair main­te­nance plan­ning and orga­ni­za­tio­nal meetings
Be able to provide recom­men­da­tions on impro­ving the opera­tion based upon the main­te­nance program and inspec­tions that have been completed.
This posi­tion requires the success­ful candi­date to have know­ledge of a Maintenance Management System like Cendec Core for orde­ring mate­rials, initia­ting and comple­ting work orders and mana­ging the resources so the main­te­nance acti­vi­ties are conduc­ted in an orderly manner.
Must have a good unders­tan­ding of the requi­re­ments of main­tai­ning a safe work envi­ron­ment in respect of hazard analy­sis, super­vi­sors inter­ac­tions and inspec­tions, safe work permit system, and other rele­vant prac­tices asso­cia­ted to sustainability.
Coordinate the deve­lop­ment and trai­ning of the main­te­nance crew to ensure compliance to certi­fi­ca­tion with the assis­tance of the EHS and Training Coordinator and Manager.
Knowledge of the appli­cable codes and quali­fi­ca­tions of indi­vi­duals to carry out the various main­te­nance tasks.
Interact with consul­tants and contrac­tors to ensure safe and effi­cient main­te­nance and operation.
Requirements – Qualification and Skill :
An under­gra­duate degree in Mechanical Engineering with a mini­mum 5 years super­vi­sory expe­rience or a tech­ni­cally quali­fied indi­vi­dual with 12 years of super­vi­sory experience.
Gas proces­sing, gas/steam turbine power gene­ra­tion expe­rience ; strong opera­ting background
Requires a valid driver license, H2S, WHMIS, First Aid, CPR
A good compre­hen­sive unders­tan­ding of all of the main­te­nance trades, such as welder, elec­tri­cian, mecha­nic, plum­ber, and carpen­ter in order to assess problem areas and take correc­tive action.
Knowledge of machines and tools, inclu­ding their desi­gns, uses, repair, and main­te­nance as well as raw mate­rials, produc­tion processes, quality control, costs, and other techniques.
Ability to speak and write in English is requi­red and verbal commu­ni­ca­tion in Spanish would also be an asset
Experienced in the conflict mana­ge­ment and mana­ge­ment of person­nel inclu­ding the ability to moti­vate, deve­lop, and direct people as they work, iden­ti­fying trai­ning needs and deve­lo­ping staff.
Knowledge of a main­te­nance mana­ge­ment system is essen­tial for plan­ning and secu­ring of proper inven­tory for day to day opera­tions and plan­ned maintenance.
Highly flexible, with solid inter­per­so­nal skills that allow one to work effec­ti­vely in a diverse working envi­ron­ment, must also be prepa­red to accept different approaches to disci­pline as dicta­ted by the culture and local laws.
Benefits and Contractual information :
The posi­tion offers a compe­ti­tive remu­ne­ra­tion package.